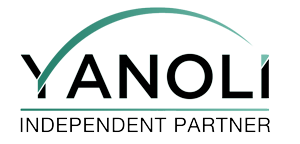 Free PreLaunch phase only until 22.04.2023
"We're taking Network to a new level," CEO Jerome Hoerth.
Yanoli a German-French direct sales company starts the PreLaunch phase and inspires from the 1 . Minute
YANOLI - NETWORK
by TeamLeader24.de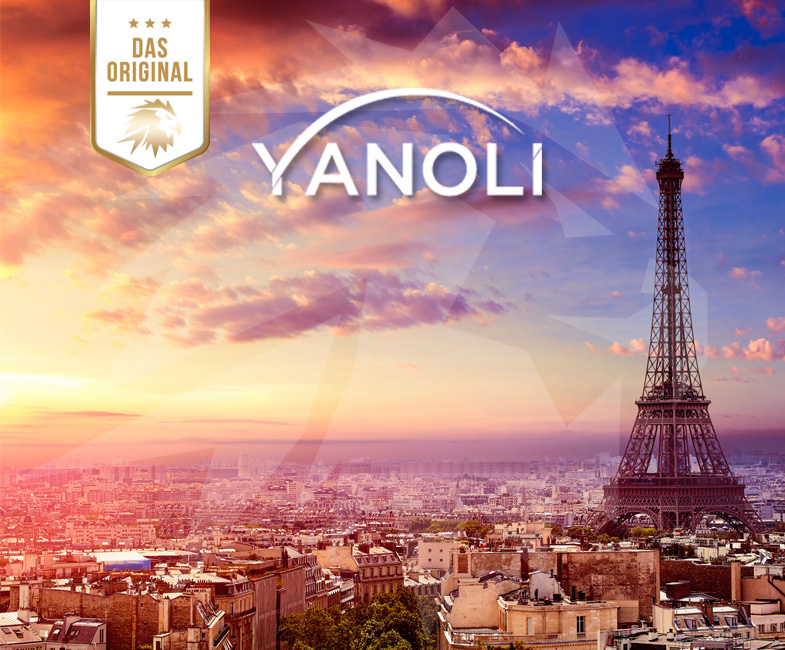 Sensational products from the field of Beauty & Health. The highlight is certainly a bracelet whose effect is also used by the military.

Top executives – More than 500 partners within the first 14 days.

On 22.04.2023 Yanoli starts with an event of the extra class
Personalized landing page system
Landing pages are perfect for product and direct sales because they are targeted to the needs and interests of users. They provide a clear call-to-action and lead users directly to a conversion, such as buying a product or signing up to become a Yanoli partner.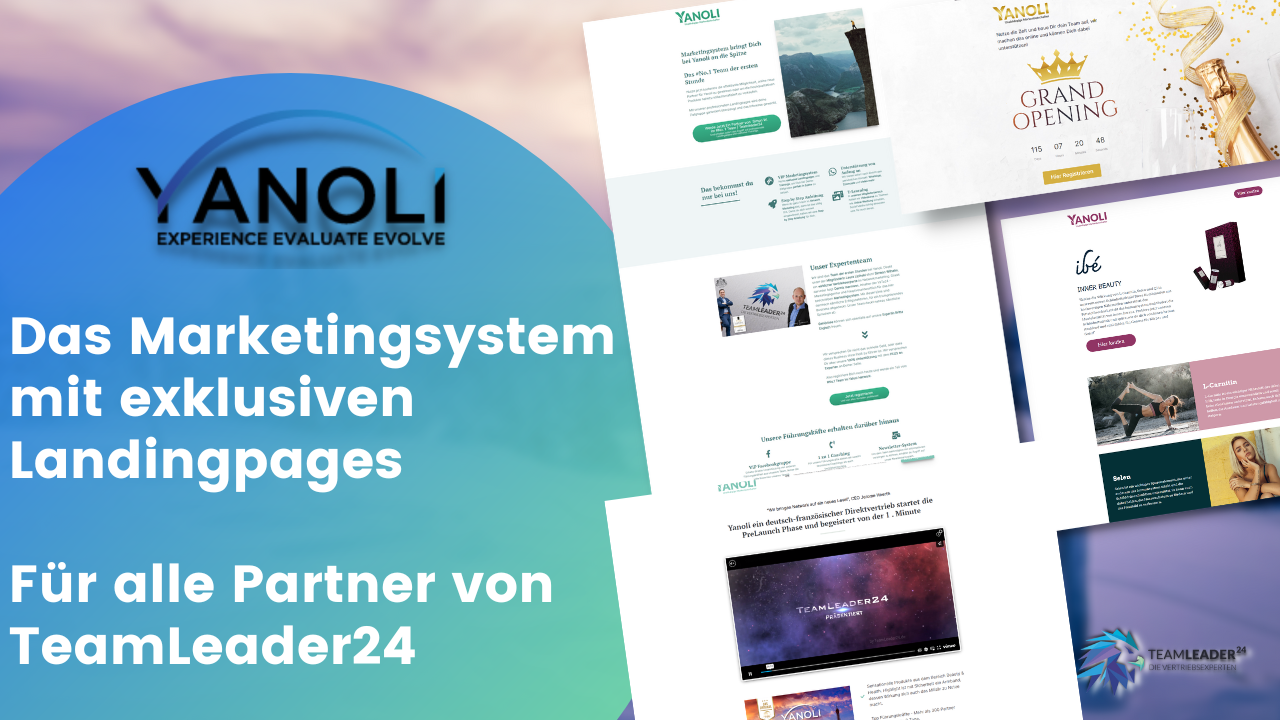 Exclusive landing pages with steady growth for Yanoli products and partner acquisition.
Only for TeamLeader24 partners.
Advertise more effectively in the mobile age & start today with our support into a successful future
Benefit from fast loading times and an effective layout, no matter which device is used to visit the page.
With our landing pages, the user focuses on the product and we thus minimize distractions and increase the completion rate.
Free registration still until 04/22/2023 // No subscription, no retroactive payment required, no risk!!!

WHAT WE OFFER YOU
Professional landing pages

Free online training

Personal contact person in your area

Offline seminars

other tools

Profit from the country openings
Career
We are an association of independent Yanoli brand ambassadors. We know how hard it can be to generate new affiliates on a daily basis and that's why we developed this ingenious tool, among others.
Get this tool too and register now in the structure of Dennis I. and get all the benefits of the #No.1 Teams of Yanoli.

REGISTER NOW